Its origins begin in 1902, when the Hammersmith Poor Law Guardians decided to erect a new workhouse and infirmary on a 14-acre site at the north side of
Du Cane Road
somewhat to the north of Shepherd's Bush. The land, adjacent to Wormwood Scrubs Prison, was purchased for £14,500 from the Ecclesiastical Commissioners. A temporary corrugated iron building was erected on the site in 1902 to provide care for victims of a smallpox epidemic that had taken place in the winter of 1901-2. The buildings were designed by the firm of Giles, Gough and Trollope. The infirmary occupied the front part of the site with a central administrative building flanked by pavilion ward blocks linked by a single storey corridor running east-west. A laundry, boiler-house and workshops lay at the centre of the site.
In 1916, the patients and inmates were moved to other establishments and the site was taken over by the War Office for use as the Military Orthopaedic Hospital, to care for wounded soldiers, largely thanks to the efforts of the noted surgeon Robert Jones. In 1916 the Joint War Committee awarded the hospital the sum of £1,000 to begin its work, soon followed in 1918 by a further grant of £10,000. The hospital was also supported by donations from the public. Part of the rehabilitation process involved putting the recovering patients to work in local shops, a policy which does not appear to have been entirely popular among the soldiers themselves.
Later it was renamed the Special Surgical Hospital, and in 1919 became the Ministry of Pensions Hospital. In 1926, after the end of the Great War, demands by the Hammersmith Guardians for return of their property finally succeeded and the site became Hammersmith Hospital. By 1930, the infirmary could accommodate 300 patients. Roger Daltrey was born there in 1944.
Until 1997 it was the home of the Royal Postgraduate Medical School, which then became part of Imperial College. The hospital continues to be a major centre of postgraduate medical study as part of the UK's first academic health science centre. The Medical Research Council (MRC) also has a major presence at Hammersmith Hospital providing a strong foundation for clinical and scientific research, with extensive research and development of imaging techniques.
Hammersmith Hospital is internationally renowned for clinical research. Its clinical reputation was built on the treatment of medical conditions notably of the heart and kidney, and now includes an angioplasty suite, a cancer centre, a leukaemia wing (The Catherine Lewis Centre)
Contribution type:

If you authorise our The Undeground Map Facebook app by clicking the Facebook logo at the top right of the screen, you can add stories, photos and more to this location.
Note that the Undeground Map Facebook app does not post to Facebook on your behalf.

William Salter
Added: 19 Apr 2018 23:42 GMT
IP: 178.97.107.229
4:1:4921
Post by William Salter: Wedlake Street Baths

The baths and the half penny steps can be seen in the 1962 film the Traitors


Ian Gammons
Added: 3 Apr 2018 08:08 GMT
IP: 81.131.100.203
4:2:4921
Post by Ian Gammons: Pamber Street, W10

Born in Pamber Street but moved to Harlow, Essex in 1958 when I was three years old. The air wasn?t clean in London and we had to move to cleaner air in Harlow - a new town with very clean air!



Vallie Webster
Added: 16 Mar 2018 03:39 GMT
IP: 142.114.172.35
4:3:4921
Post by Vallie Webster: Tunis Road, W12

I visited my grandmother who lived on Tunis Road from Canada in approximately 1967-68. I remember the Rag and Bone man who came down the road with a horse and milk delivered to the door with cream on the top. I also remember having to use an outhouse in the back of the row house. No indoor plumbing. We had to have a bath in a big metal tub (like a horse trough) in the middle of the kitchen filled with boiled water on the stove. Very different from Canada. My moms madin name was Hardcastle. Interesting to see the maps. Google maps also brings the world closer.



Norman Norrington
Added: 19 Jan 2018 14:49 GMT
IP: 90.194.159.199
4:4:4921
Post by Norman Norrington: Blechynden Street, W10

In the photo of Blechynden St on the right hand side the young man in the doorway could be me. That is the doorway of 40 Blechynden St.

I lived there with My Mum Eileen and Dad Bert and Brothers Ron & Peter. I was Born in Du Cane Rd Hosp. Now Hammersmith Hosp.

Left there with my Wife Margaret and Daughter Helen and moved to Stevenage. Mum and Dad are sadly gone.

I now live on my own in Bedfordshire, Ron in Willesden and Pete in Hayling Island.

Have many happy memories of the area and go back 3/4 times a year now 75 but it pulls back me still.


Paul Shepherd
Added: 16 Jan 2018 15:21 GMT
IP: 90.255.234.91
4:5:4921
Post by Paul Shepherd: Chamberlayne Road, NW10

i lived in Rainham Rd in the 1960?s. my best friends were John McCollough and Rosalind Beevor. it was a good time to be there but local schools were not good and i got out before it went to a real slum. i gather it?s ok now.


BRIAN WYBROW Ph.D. (Lond.)
Added: 27 Dec 2017 14:48 GMT
IP: 81.155.184.148
4:6:4921
Post by BRIAN WYBROW Ph.D. (Lond.): Maxilla Gardens, W10

I lived at 11A Maxilla Gardens W10 (now partly gone, but what is left is called Maxilla Walk).
I have provided an account of life in Maxilla gardens on the following website; so, to avoid repetition, please visit this link:


https://northkensingtonhistories.wordpress.com/2016/05/08/maxilla-gardens/

Best wishes to all.

Brian


Mary Harris
Added: 19 Dec 2017 17:12 GMT
IP: 217.63.194.106
4:7:4921
Post by Mary Harris: 31 Princedale Road, W11

John and I were married in 1960 and we bought, or rather acquired a mortgage on 31 Princedale Road in 1961 for £5,760 plus another two thousand for updating plumbing and wiring, and installing central heating, a condition of our mortgage. It was the top of what we could afford.

We chose the neighbourhood by putting a compass point on John's office in the City and drawing a reasonable travelling circle round it because we didn't want him to commute. I had recently returned from university in Nigeria, where I was the only white undergraduate and where I had read a lot of African history in addition to the subject I was studying, and John was still recovering from being a prisoner-of-war of the Japanese in the Far East in WW2. This is why we rejected advice from all sorts of people not to move into an area where there had so recently bee

Message truncated Show whole message


Maria Russ
Added: 7 Dec 2017 09:46 GMT
IP: 47.72.255.177
4:8:4921
Post by Maria Russ: Middle Row Bus Garage

My mum worked as a Clippie out from Middle Row Bus Garage and was conductress to George Marsh Driver. They travel the City and out to Ruislip and Acton duiring the 1950's and 1960's. We moved to Langley and she joined Windsor Bus Garage and was on the Greenline buses after that. It was a real family of workers from Middle Row and it formed a part of my early years in London. I now live in New Zealand, but have happy memories of the early years of London Transport and Middle Row Garage.
Still have mum's bus badge.

Happy times they were.


David Jones-Parry
Added: 3 Oct 2017 13:29 GMT
IP: 81.156.41.30
4:9:4921
Post by David Jones-Parry: Tavistock Crescent, W11

I was born n bred at 25 Mc Gregor Rd in 1938 and lived there until I joined the Royal Navy in 1957. It was a very interesting time what with air raid shelters,bombed houses,water tanks all sorts of areas for little boys to collect scrap and sell them on.no questions asked.A very happy boyhood ,from there we could visit most areas of London by bus and tube and we did.


Debbie hobbs
Added: 19 Sep 2017 09:08 GMT
IP: 92.40.89.28
4:10:4921
Post by Debbie hobbs : Raymede Street, W10

I SUPPLIED THE PICTURE ABOVE GIVEN TO TOM VAGUE TO PASS ON... ITS DATE IS C1906 ..IN THE DISTANCE IS RACKHAM STREET WITH ITS MISSION HALL, HEWER STREET TO THE RIGHT


Susan Wright
Added: 16 Sep 2017 22:42 GMT
IP: 120.154.67.244
4:11:4921
Post by Susan Wright: Bramley Mews, W10

My Great Grandmother Ada Crowe was born in 9 Bramley Mews in 1876.


David Jones-Parry
Added: 7 Sep 2017 12:13 GMT
IP: 86.152.78.135
4:12:4921
Post by David Jones-Parry: Mcgregor Road, W11

I lived at 25 Mc Gregor Rd from 1938 my birth until I joined the Royal Navy in 1957.Our house sided onto Ridgeways Laundry All Saints Rd. I had a happy boyhood living there


Patricia Neafsey
Added: 4 Sep 2017 15:55 GMT
IP: 72.200.171.94
4:13:4921
Post by Patricia Neafsey: Fishers Lane, W4

My ancestors (Dady) lived in Myrtle Cottage, Fishers Lane in 1900 or so. Do you have any information? Was it associated with a manor house?


LDNnews
Added: 23 Apr 2018 14:00 GMT
IP:
5:14:4921
Post by LDNnews: Chiswick Park
http://www.thisislocallondon.co.uk/news/16177669.__7m_drug_smuggling_operation_using_helicopter_foiled_after_Bromley_arrest/?ref=rss
LDNnews
Added: 23 Apr 2018 14:00 GMT
IP:
5:15:4921
Post by LDNnews: Stamford Brook
Motorcyclist taken to hospital after accident in Morden

A motorcyclist in his 40s was taken to hospital after a collision with a car on Morden Hall Road.


http://www.thisislocallondon.co.uk/news/16177751.Motorcyclist_taken_to_hospital_after_accident_in_Morden/?ref=rss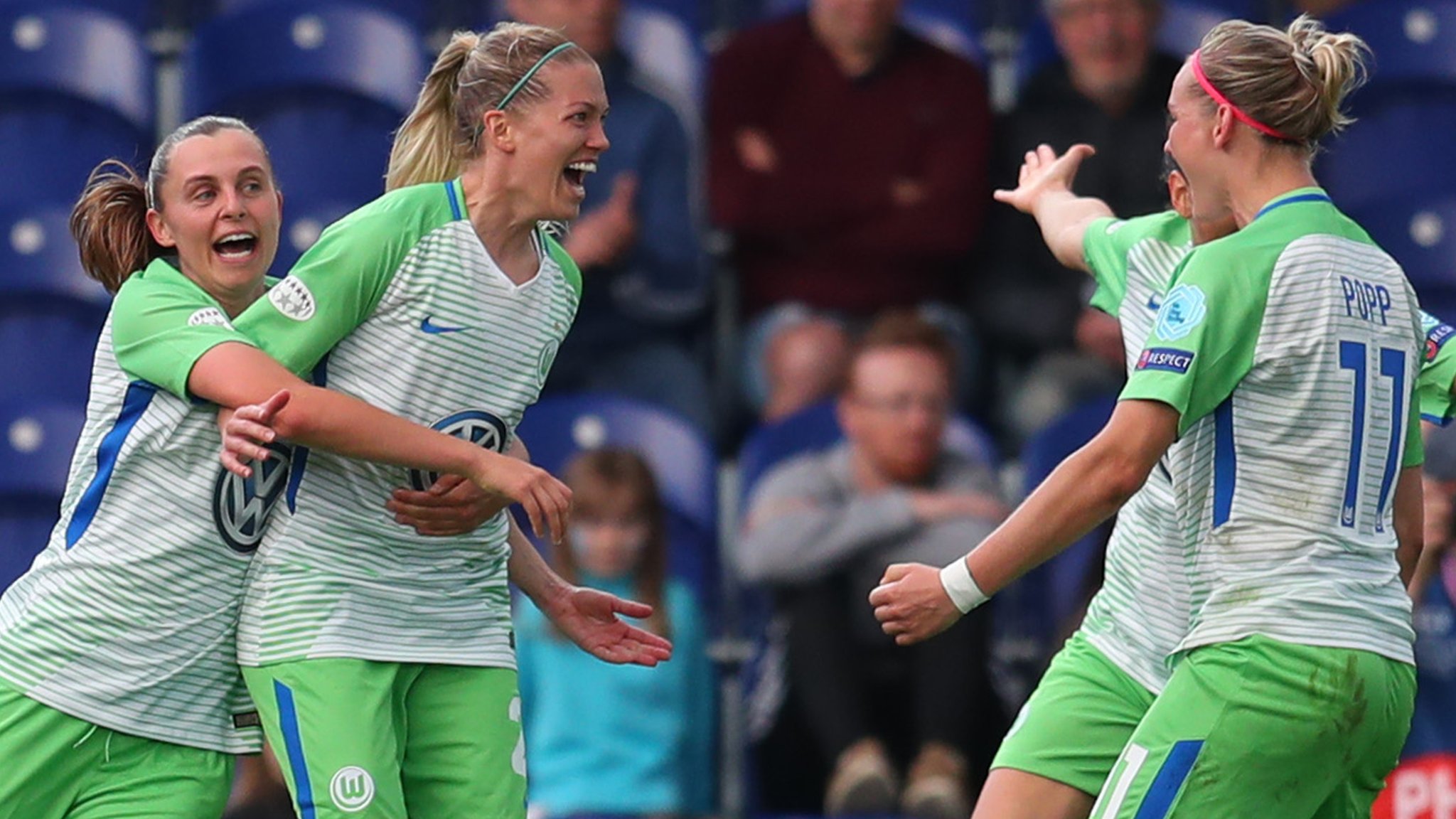 LDNnews
Added: 23 Apr 2018 05:00 GMT
IP:
5:16:4921
Post by LDNnews: Barons Court
Women's Champions League: Chelsea Ladies 1-3 VfL Wolfsburg
Chelsea concede three away goals on their way to defeat by Wolfsburg in the first leg of their Women's Champions League semi-final.

http://www.bbc.co.uk/sport/football/43841822


VIEW THE EAST ACTON AREA IN THE 1750s
The 1750 Rocque map is bounded by Sudbury (NW), Snaresbrook (NE), Eltham (SE) and Hampton Court (SW).
Outside these bounds, the 1750 map does not display.


VIEW THE EAST ACTON AREA IN THE 1800s
The 1800 mapping is bounded by Stanmore (NW), Woodford (NE), Bromley (SE) and Hampton Court (SW).
Outside these bounds, the 1800 map does not display.


VIEW THE EAST ACTON AREA IN THE 1830s
The 1830 mapping is bounded by West Hampstead (NW), Hackney (NE), Greenwich (SE) and Chelsea (SW).
Outside these bounds, the 1830 map does not display.


VIEW THE EAST ACTON AREA IN THE 1860s
The 1860 mapping is bounded by Brent Cross (NW), Stratford (NE), Greenwich (SE) and Hammermith (SW).
Outside these bounds, the 1860 map does not display.


VIEW THE EAST ACTON AREA IN THE 1900s
The 1900 mapping covers all of the London area.

Upload an image


You can add an image to this location if you are logged into our Facebook app.
Add new information to this location


You can add text to this location if you are logged into our Facebook app.
Anciently, East Acton and Acton developed as separate settlements and the nearby districts of North Acton, West Acton and South Acton were developed in the late nineteenth century.
East Acton, largely separated from London by Wormwood Scrubs developed later and was mainly agricultural until after the arrival of the underground railway.
East Acton station opened in 1920 on the Ealing Broadway extension of the Central London Railway (CLR), which was renamed the Central line in 1937.
The new line was built with connections to the West London Line near Shepherd's Bush, the former GWR main line to Birmingham at North Acton, and the main line to Bristol at Ealing Broadway.
Since the CLR was exclusively a passenger service, two extra dedicated tracks for the GWR's freight trains were opened in 1938, but were closed in 1964. The trackbed of these rails is now overgrown, with vegetation visible immediately to the north of the station.
East Acton was mentioned frequently in the classic 1950s radio comedy series the Goon Show, as the Goons used to rehearse in a room over a greengrocers in East Acton.
: Burlington Danes Academy is a Church of England non-selective, co-educational secondary school within the English academy programme, located on a 10-acre site.
: East Acton is an area in west London.
: View of East Acton Central line station in 1920, the year in which it opened, showing the wooden platforms.